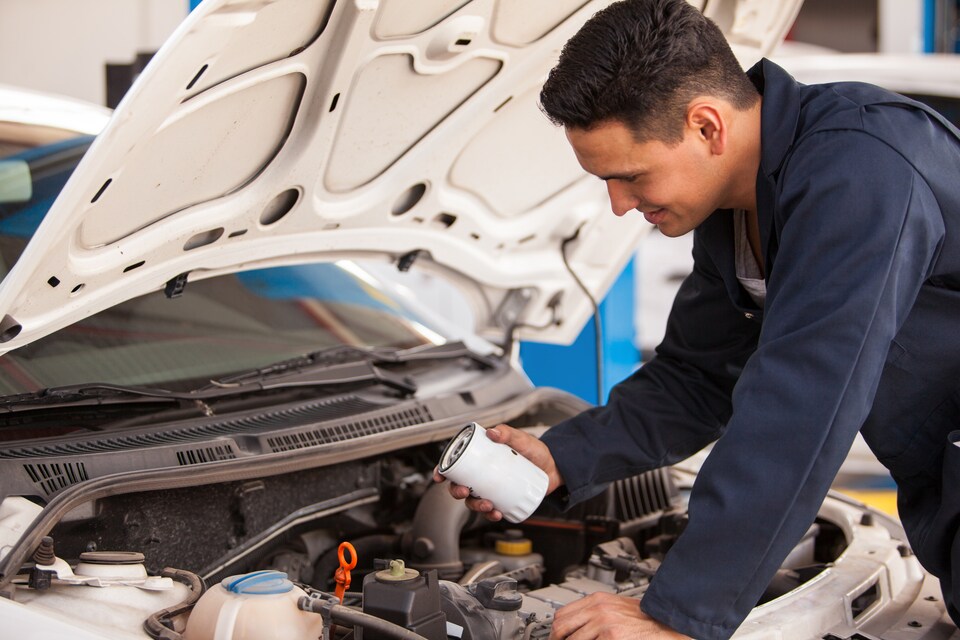 Getting an oil change is one of the most important things you can do for your vehicle. Not only do regular oil changes keep your engine running smoothly, but they can also improve gas mileage. We specialize in oil changes and other routine services at the Crown Motor Group Chrysler Dodge Jeep Ram service department. Whether you are from Mt Pleasant, IA or
Burlington, IA
, we encourage you to schedule an appointment today.
Oil Change FAQs
How long can a Jeep go without an oil change?
Depending on the year of your current vehicle, a Jeep model can usually drive between 3,000-5,000 miles on an oil change.
Why take your car to a dealership for an oil change?
There are benefits of taking your car to a dealership for an oil change. Our certified technicians know your Chrysler, Dodge, Jeep, or Ram from the inside out-so it's unlikely there will be any mistakes. Plus, if your vehicle is under warranty, you will want to visit us.
How long does an oil change take?
Typically, an oil change can take anywhere from 45 minutes to an hour to complete. Keep in mind if your vehicle is getting additional services, it may take a little longer-but you are welcome to wait in our comfortable seating lounge.
What is BG MOA®?
Our service department is proud to offer BG MOA®, which is only $59! BG MOA® protects engine oil and helps maintain exceptional engine performance. It prevents the engine oil from thickening under, even during extreme driving conditions. When installed by one of our expert service technicians, it can help extend the life of your engine.
Schedule Your Chrysler Dodge Jeep Ram Oil Change near Fort Madison Today
If you think it's time to schedule an oil change, we're here to serve Fairfield, IA, and Washington, IA drivers. You can schedule an oil change by completing our online form. You can also schedule a service appointment by giving our team a call directly. Our service advisors are standing by to answer any questions you may have about oil & filter changes.
Schedule Service