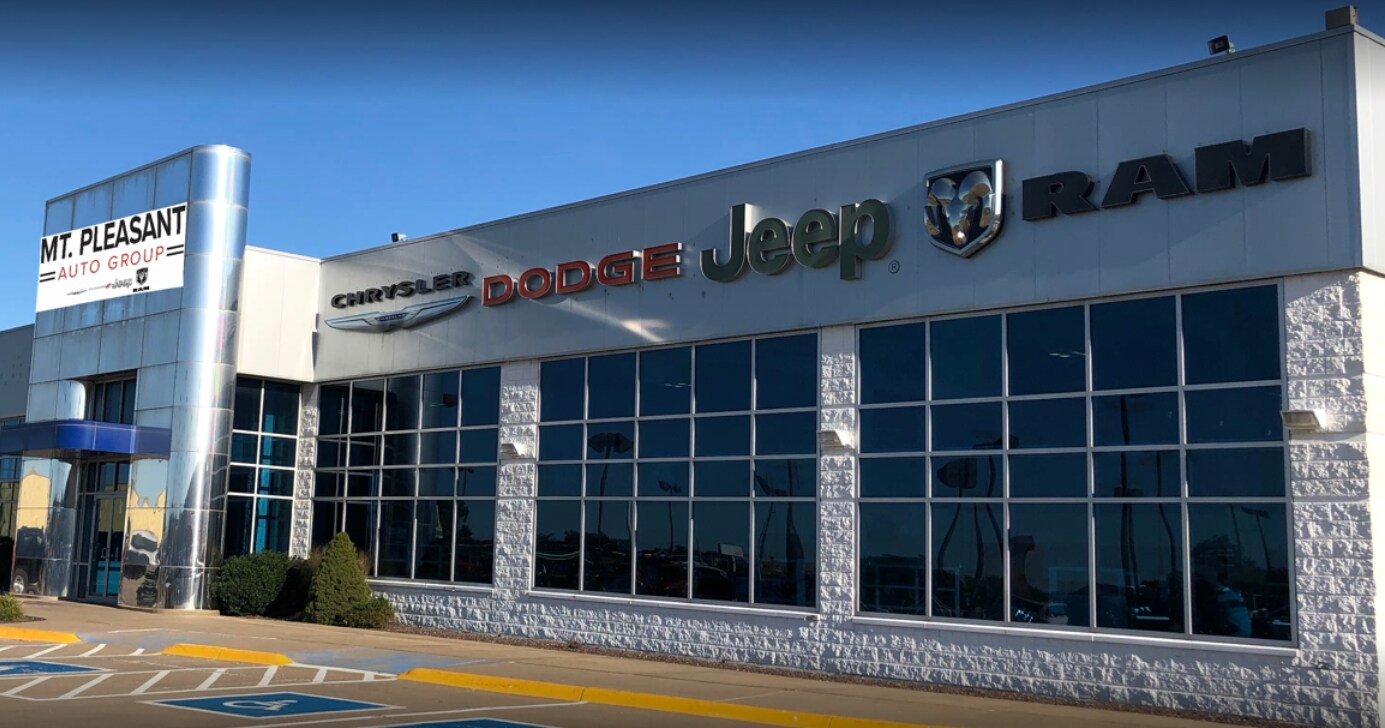 We at Crown Motor Group Chrysler Dodge Jeep Ram, located just down the street from Fort Madison, couldn't be happier that this are is choosing us for all their vehicle needs. We have an undeniable selection of models for you to check out, along with a great deal of outside resources that will make your life easy. Reach out to us today with any questions, or better yet, come on in for a visit.
Great Vehicle Selection
One of the things that really sets up apart from the other dealerships in our area is the long list of exciting models that we have on our lot. We truly do all that we can to ensure that you have a great selection, as well as a great experience. With plenty of the most popular Chrysler, Dodge,
Jeep
and
Ram
models around, we know that every customer can get exactly what they came for. Reach out to us today to schedule a test drive, or to set up an appointment.
In the Area
Though you may be in the market for a great vehicle, that isn't necessarily the only thing in your life. We get that the car buying process can be stressful, and while we do everything that we can to make things easier, we recommend taking a break from the vehicle shopping, and enjoying some of the little adventures that our area has to offer up. If you're coming into town, we urge you to check out the Fort Madison Toll Bridge. This impressive architectural giant crosses the Mississippi River from Iowa into Illinois. It also offers up access to some beautiful views. Another place to catch is the Old Fort Madion, which is an impressive fort that was utilized in the War of 1812. Finally, take a break at Putt-A-Round mini golf, or share a drink at Lost Duck Brewing Company.
Car buying can be a quick and easy process when you dole out time to relax. With our convenient location, it is easy to do just that.
Other Incredible Resources
With a long list of other amazing resources, we know that you can get comfortable and fall in love with the right model. Our service center and our financial experts are all here to help you make the decisions that best benefit your family in the long run. We welcome the Fort Madison area to reach out to us today with any questions, or to schedule a test drive in one of our impressive vehicles.
Visit Us Today
There's nothing quite like visiting the dealership and experiencing your future car, truck or SUV in person. That is just one reason that we recommend you come to our dealership to check things out. We are conveniently located just down the street from the Fort Madison area, and the drive is a quick and easy one. To make matters easier, we have provided you with comprehensive step by step directions in the details below. Visit us today!
Head east on Ave H toward 9th St
Follow US-61 BUS and US-61 N to IA-16 W in Wever
Continue onto US-61 BUS/2nd St
Continue to follow US-61 BUS
Turn right to merge onto US-61 N
Turn left onto IA-16 W
Follow US-218 N to N Elm Ave in Mount Pleasant
Turn right onto US-218 N
Use the right lane to take the US-34 E ramp to Burlington
Turn left onto US-34 W/E Washington St
Continue to follow E Washington St
Turn right onto N Elm Ave
Your destination is up ahead